Selected units are shown from three state-of-the-art network architectures when trained to classify images of places (places-365). Many individual units respond to specific high-level concepts (object segmentations) that are not directly represented in the training set (scene classifications).
Why we study interpretable units
Interpretable units are interesting because they hint that deep networks may not be completely opaque black boxes.
However, the observations of interpretability up to now are just a hint: there is not yet a complete understanding of whether or how interpretable units are evidence of a so-called distentangled representation.




What is Network Dissection?
Our paper investigates three questions:
What is a disentangled representation, and how can its factors be quantified and detected?
Do interpretable hidden units reflect a special alignment of feature space, or are interpretations a chimera?
What conditions in state-of-the-art training lead to representations with greater or lesser entanglement?
Network Dissection is our method for quantifying interpretability of individual units in a deep CNN (i.e., our answer to question #1). It works by measuring the alignment between unit response and a set of concepts drawn from a broad and dense segmentation data set called Broden.

Are interpretations a chimera?
Network dissection shows that interpretable concepts are unusual orientations of representation space. Their emergence is evidence that the network is decomposing intermediate concepts, answering question #2.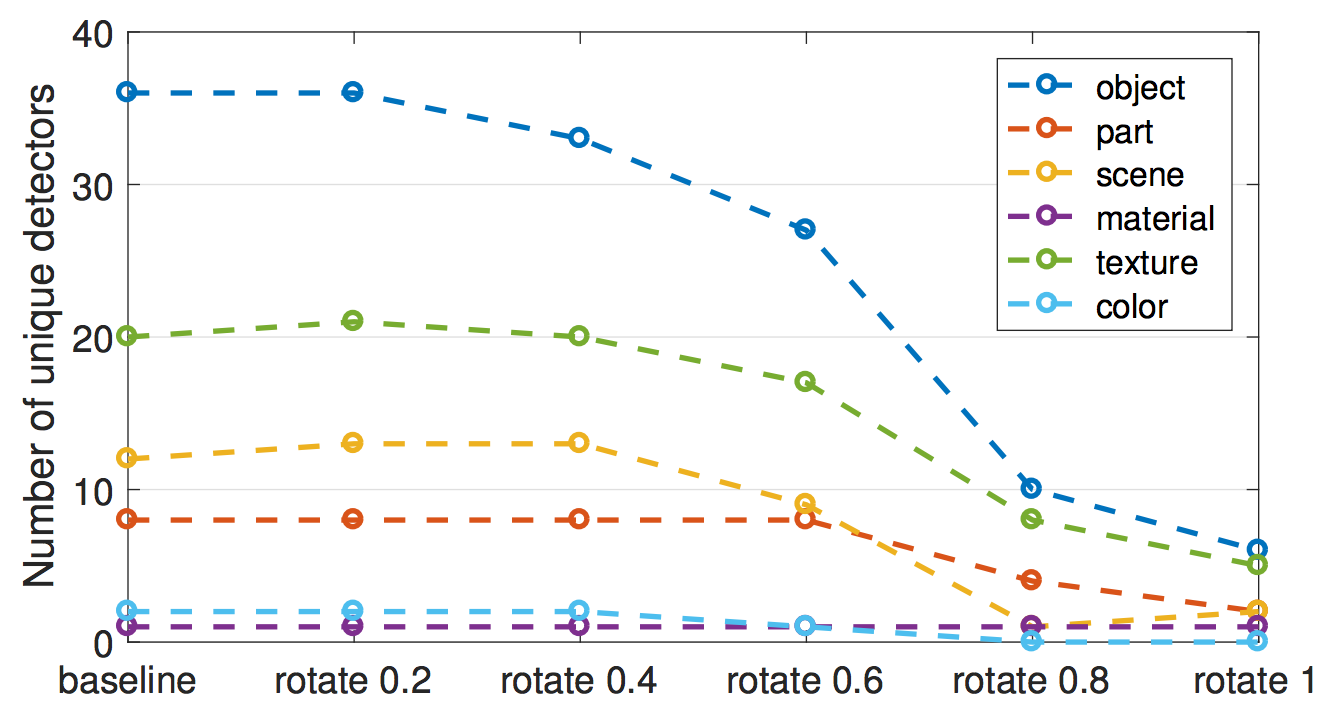 What affects interpretability?
This brings us to question #3: what conditions lead to higher or lower levels of interpetability?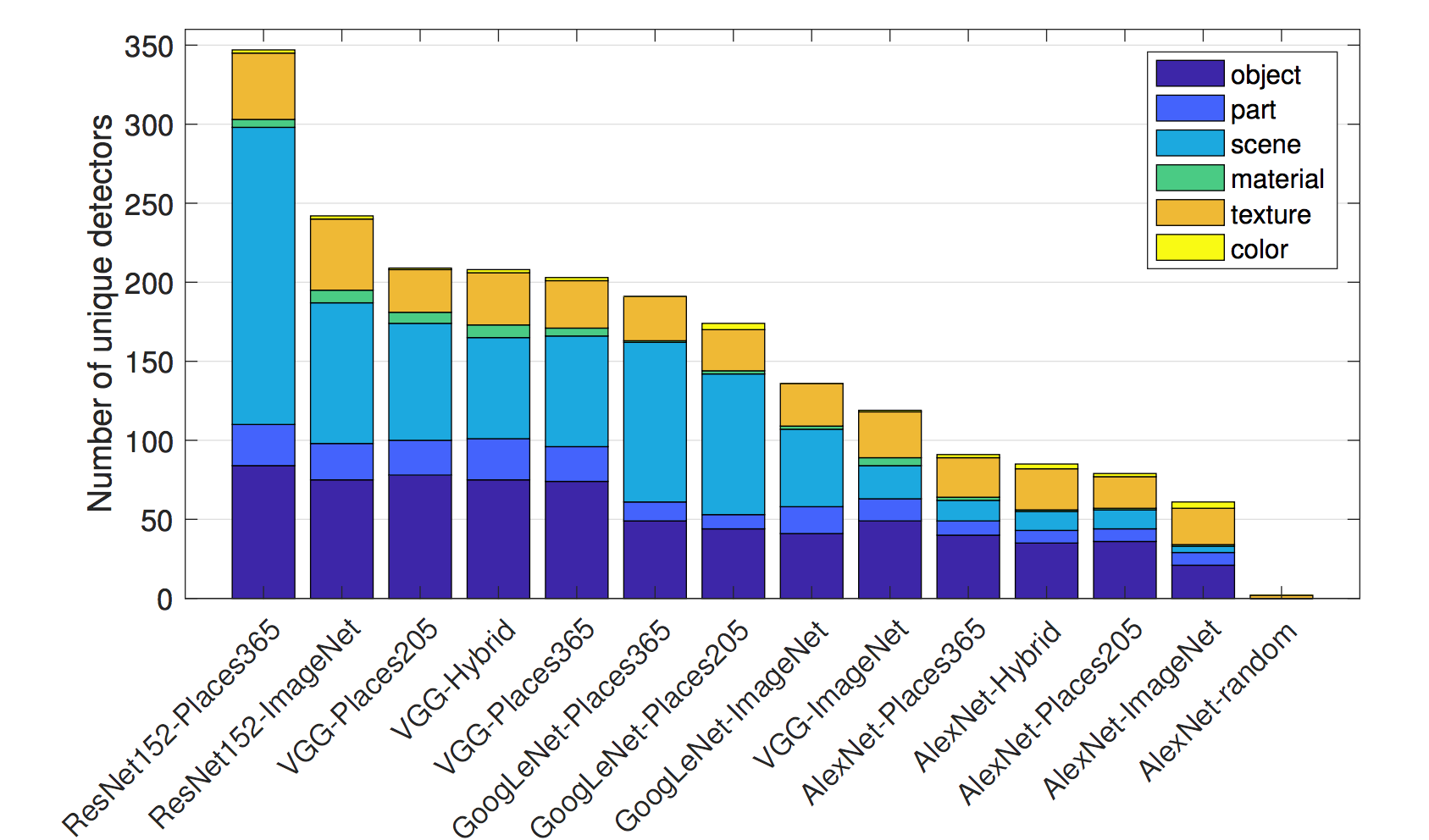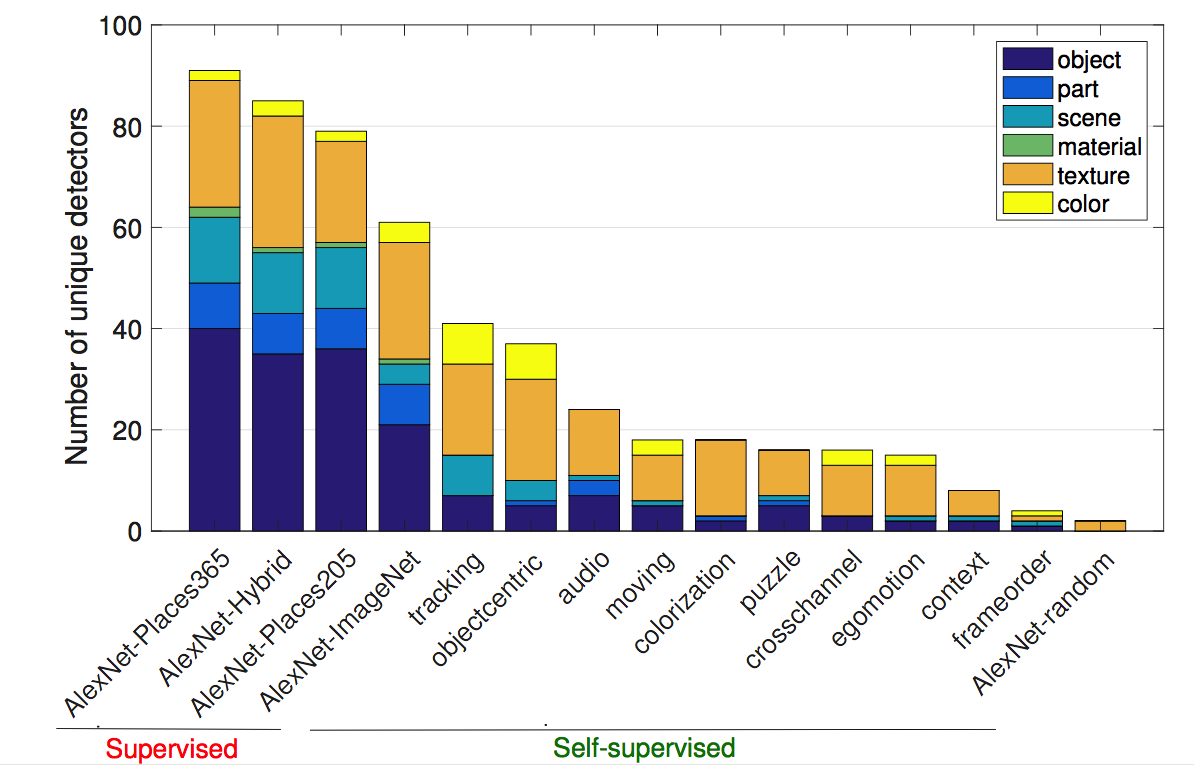 The code you find here will let you reproduce our interpretability benchmarks, and will allow you measure and find ways to improve interpretability in your own deep CNNs.